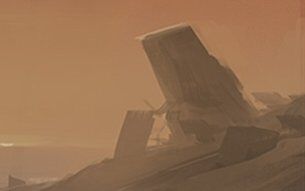 The Plain of the Brick was a dried and ravaged plain of ruined worked stone. A lot a whatever it was before turned to gravels. It does not offered shelter from reddish sand storms.
The Amber Monolith could be found there.
The inhabitants of Cloudridge, a small human village near the plain, gave it its name.
Sources
[
]